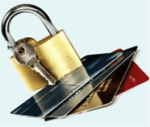 Identity theft is the country's fastest-growing crime, victimizing millions of Americans each year. There are steps you can take to protect yourself, but the truth is that identity theft can strike anyone.
Your identity is one of your most important assets. Let us show you how we can help you guard your family, your finances, and your future against becoming victimized.
Contact us in Maple Grove, Minnesota, any time at 612-333-5515 for a free quote on your auto insurance, homeowner insurance, motorcycle insurance, boat insurance, business insurance, snowmobile insurance or life insurance policies.